Congratulations goes out to the following AAA Minor Miller Express team.
Luke Turner
Emery Schoenroth
Takeo Smith
Nash Temple
Avery Nielsen
Colton Lacelle
Neal Kohl
Lex Mohle
Kyron Watson
Brady Meacher
Harley Nutall
Coen Adrian
Congratulations goes out to the following AAA Major Miller Express team.
Max Simmons
Nathan Pisio
Cooper Gregor
Javin Boynton
Tyson Ross
Ryan Duncan
Gerritt Gulutzan
Noah Thul
Owen Varjassy
Jackson Folliott
Trehvan McMorris
Maguire Payne
MJLL will be bringing back our AA Minor and Major Mudhens house/tournament team. We will be accepting applications for coaches for both divisions. If you are interested in applying to be a coach for our AA team please send an email to Minor@mjlittleleague.com for minor and to Major@mjlittleleague.com for Major. All children who did not make the AAA team are eligible to play in the AA. For any questions or concerns please direct them to the appropriate coordinators.
Early bird registration is in effect from January 23 until February 28, register and pay your fees before February 28 and save $50.00. On March 1 registration fees go up to $200.00.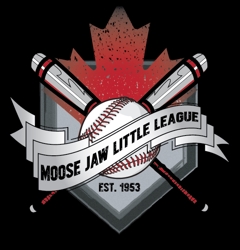 Moose Jaw Little League registration